The first Community Oregon program took place in the summer and fall of 2017, with participants from across the state of Oregon – from Clackamas to Klamath Falls, from Beaverton to Baker City.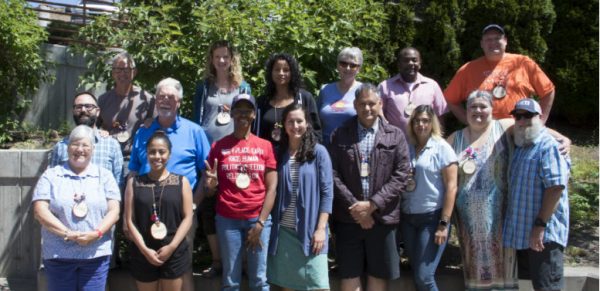 The program consisted of three parts:
Participants attended a three-day retreat.
In urban/rural pairs, participants carried out exchanges – hosting someone from across the divide, then visiting them in their home.
Participants presented their experiences at a public event on November 4th in Portland.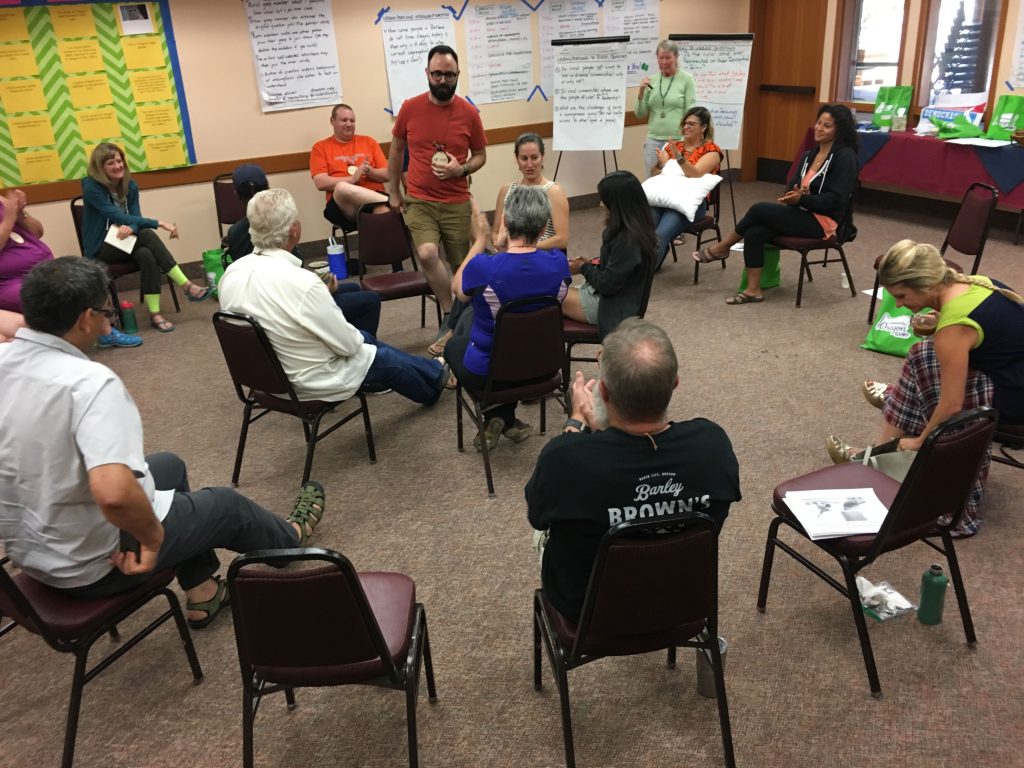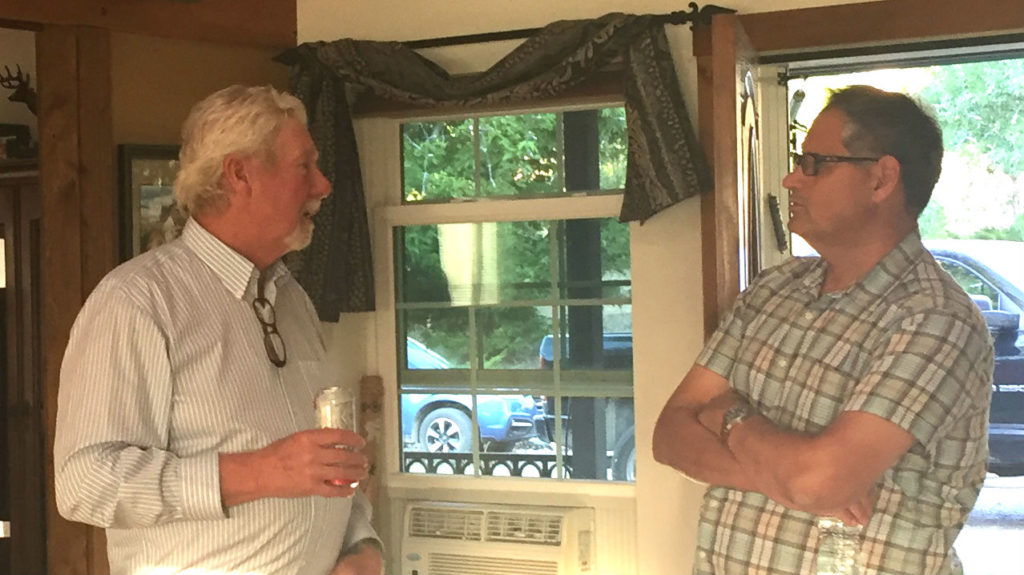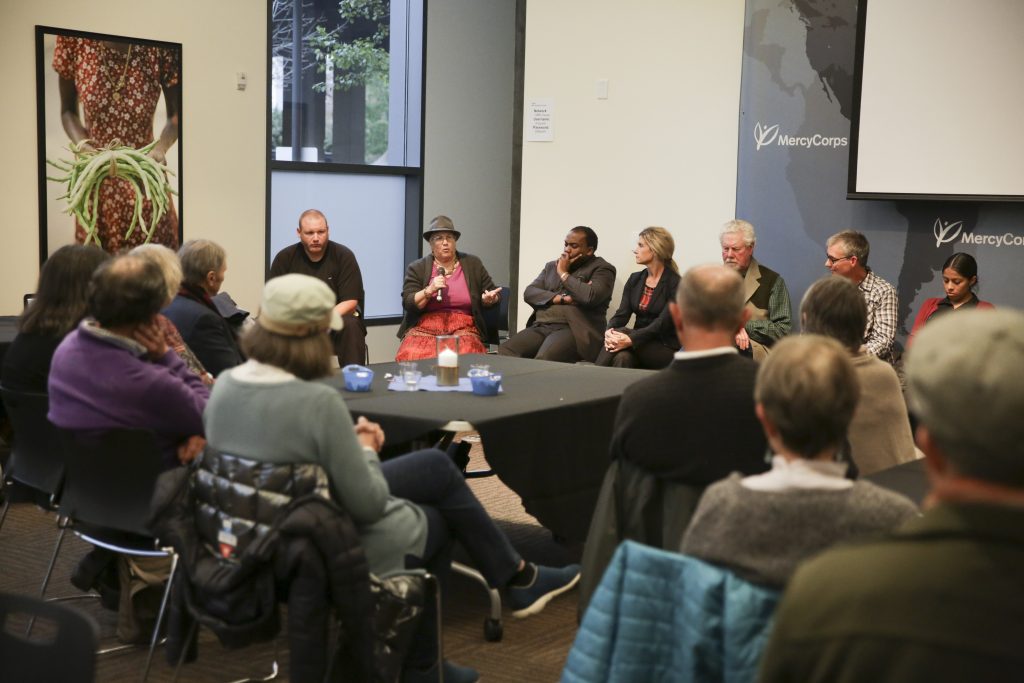 Community Oregon participants are reimbursed for all travel to the Camp, Exchange, and Expo. Expenses for accommodations at the Community Oregon Camp are also covered. Overnight accommodations for the Urban/Rural Exchanges take the form of host community homestays.
The first Community Oregon cohort consisted of 17 participants. Healthy Democracy partnered with the Association of Oregon Counties, inviting county commissioners and other community leaders to nominate local residents for the program.
Ideal Community Oregon participants are active community members who have an interest in and the courage needed to engage in the sometimes difficult but rewarding process of re-building a sense of community across the state. The program looks for participants from a wide geographic area, and who are representative of the diversity of Oregon's population, including political perspective, age, occupation/professional sector, religion, race, national origin, and gender.
Want to bring an urban-rural exchange program to your state? Or want to participate in future programs?