We envision a thriving and dynamic democracy with informed and involved citizens.
Healthy Democracy is nonprofit and nonpartisan.
We work to elevate the voice of citizens and improve public discourse for the benefit of all voters.
Healthy Democracy is a US-based nonpartisan nonprofit that designs and coordinates innovative deliberative democracy programs.
We pioneered the Citizens' Initiative Review process. CIRs bring together groups of randomly selected and demographically representative voters in an intensive four-day, jury-like setting to research the basic facts of initiatives and referenda on the ballot. These citizen panels draft joint statements that provide clear, concise, and accurate information to their fellow voters, removed from campaign messaging and financial influence.
We also bring our experience in dialogue and collaboration to other venues, including a cross-state exchange program bridging Oregon's urban-rural divide.
Healthy Democracy developed the Citizens' Initiative Review process, which brings together panels of randomly selected and demographically balanced voters to fairly evaluate ballot measures. We first designed and tested the CIR in Oregon in 2008, and the Oregon legislature approved the first official CIR pilot in 2010. The following year, Oregon became the first jurisdiction to adopt the CIR into law.
Since then, Healthy Democracy has continued to conduct biennial CIRs in Oregon. We have also run statewide CIRs in Arizona, Colorado, and Massachusetts, in addition to CIRs at the city and county level. In March 2017, we conducted our first CIR demonstration in California.
Timeline of the Citizens' Initiative Review
Early 2000s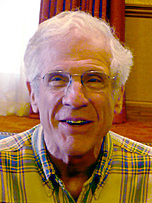 Ned Crosby, Ph.D – democracy process innovator and author of
Healthy Democracy
– and his wife and colleague Pat Benn begin to develop and promote the idea of the Citizens' Initiative Review. Crosby's pioneering work to develop the Citizens' Jury
✱
method of public deliberation is the foundation of the CIR process.
2007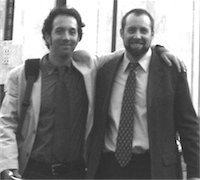 Following a meeting with Crosby and Benn, Tyrone Reitman and Elliot Shuford co-found what is then known as Healthy Democracy Oregon, where they remain as co-directors until 2011 – when the CIR is adopted into Oregon law. Reitman will continue as Executive Director until 2015.
2008
A "field test" of the CIR process reviews Oregon Ballot Measure 58, and the League of Women Voters of Oregon finds this early test to be fair and unbiased. Kate Brown, at the time Oregon's Secretary of State, suggests legislation to authorize a CIR pilot.
2009
The Oregon Legislature passes
House Bill 2895
, which authorizes a Citizens' Initiative Review pilot.
2010
Healthy Democracy conducts pilot Citizens' Initiative Reviews of Oregon Ballot Measures 73 and 74. The resulting Citizens' Statements are published in the official statewide voters' pamphlet (and can be viewed here).
Deliberation scholar John Gastil, then a professor at the University of Washington, leads an academic evaluation of the CIR process, funded by a grant from the National Science Foundation. The evaluation's final report to the Oregon Legislature finds that citizen panelists "conducted a sufficiently rigorous analysis of the issues put before them and maintained a fair and respectful discussion process throughout their proceedings." What's more, it finds the final Citizens' Statements "free of any gross factual errors or logical fallacies."
2011
A bipartisan group of Oregon legislators sponsors
House Bill 2634
, which provides authorization and governance for Oregon's Citizens' Initiative Review process. It is signed into law July 21, 2011, and the CIR becomes a permanent fixture of Oregon's electoral process.
The law creates the
Citizens' Initiative Review Commission
, a bipartisan state board that oversees the CIR process, including verifying panelist selection and determining which measures will be reviewed.
2012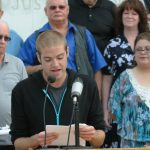 The Citizens' Initiative Review Commission convenes Oregon's first official CIRs and selects Healthy Democracy to conduct the reviews. Two citizen panels review Measures 82 and 85 (view final Citizens' Statements here).
The CIR continues to be the focus of extensive academic study. John Gastil, now at Penn State University, collaborates on another report, which once again affirms the CIR's "high level of factual accuracy." (Additional CIR research is available here.)
2014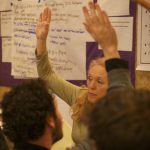 Using a redesigned CIR process, Healthy Democracy conducts Citizens Initiative Reviews of statewide Oregon Measures 90 and 92, and carries out its first county-level initiative review in Jackson County, Oregon (view final Statements here).
HD also conducts its first Citizens Initiative Reviews outside Oregon, with CIR pilots in Colorado and Phoenix, Arizona.
2016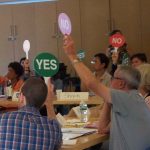 After once again refining the CIR process, Healthy Democracy carries out official CIRs in
Oregon
and
Arizona
, as well as a pilot CIR in
Massachusetts
. Legislation is introduced in Massachusetts to establish the CIR as an official, permanent part of the state's electoral process.
✱ Recognized as a leading innovation in the field of citizen deliberation and public engagement, the Citizens' Jury method has been used over the past 30 years in a wide variety of applications. To learn more about the history of the Citizens' Jury process and the current work of the Minnesota-based Jefferson Center, visit jefferson-center.org.
Healthy Democracy is proud to be part of national and international networks to advance dialogue, deliberation, and transpartisanship.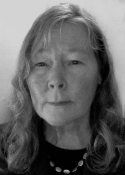 Robin Teater, Executive Director
Before joining Healthy Democracy, Robin served for 14 years as executive director of the American Leadership Forum (ALF) of Oregon, a nonprofit, nonpartisan organization that joins and strengthens diverse leaders to work more effectively together in service to the public good.
Robin's previous experience spans over three decades in nonprofit administration. She served as executive director of WorldTeach, an international NGO based at the Kennedy School of Government's Center for International Development at Harvard University. She worked seven years with the New York–based American Field Service (AFS), where she last served as National Director of Volunteer Development.
Robin grew up in Oregon's high desert country and has a degree in social science education from Oregon State University. She has taught high school in such far-flung places as Crane, Oregon, and Lobatse, Botswana, the latter as a U.S. Peace Corps Volunteer.  Robin currently makes her home in Portland, Oregon.
Contact: robin@healthydemocracy.org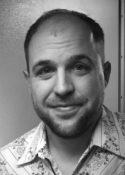 Linn Davis, Operations and Technology Manager
Linn joined Healthy Democracy as Information Coordinator for the 2016 Citizens' Initiative Reviews. He designed information management systems and helped manage logistics for CIRs in Oregon, Arizona, Massachusetts, and California.
He holds a Masters in Urban and Regional Planning from Portland State University and a BA in history from Grinnell College. Prior to HD, he worked at PSU's Institute of Portland Metropolitan Studies and at Metro, the Portland area's regional government. His first career was in journalism, including stints at National Public Radio's On the Media, in freelance editing, and at several newspapers and magazines in South Africa and India.
Linn grew up in Oregon but spent nearly a decade living elsewhere – in five US states and three countries overseas – before returning to the Pacific Northwest. He spends his free time playing the piano, volunteering at a local radio station, and rediscovering his home state – from its highest windblown fire lookouts to its lowest subterranean pubs.
Contact: linn@healthydemocracy.org
Manju Lyn Bazzell consults with organizations committed to creating a vibrant, intelligent, adaptable democratic culture in the U.S. Professional background includes: Executive Director, The Gangaji Foundation; Principal, Pfaelzer Communications & Organizational Consulting; Co-host, San Francisco radio show, Now We're Talking; Award-winning high school teacher. Ms. Bazzell lives in Ashland, OR.

Craig Campbell, Vice Chair
Craig comes from a family deeply rooted in Oregon and in Oregon public life. Craig received both his undergraduate Political Science and his Doctorate of Jurisprudence degrees at the University of Oregon. He also completed a Masters Degree in Military Science from American Military University.
Craig has served as the Chief of Staff for the Speaker of the House under his father, Larry Campbell, and was Special Assistant Attorney General and Coordinator of the Governor's Juvenile Justice Task Force under then Attorney General Ted Kulongoski. He has also served as Senior Policy Advisor and State Homeland Security Advisor for Governor Kulongoski.
Aside from work, Craig has participated in a number of community roles having served as Chair of the Lane County Youth Development Commission, Chair of the Keizer Community Policing Committee, City Counselor for the City of Keizer, and Chair of the Oregon Commission on Children and Families. Craig was awarded the Oregon National Guard Meritorious Service Medal in 2005.

Marge Easley has held many leadership positions with the League of Women Voters, most recently as state president from 2007 to 2011. Through her involvement with the League she has served on a number of government task forces, interviewed candidates each election cycle on TVCTV, moderated debates, and advocated at the Legislature on issues as diverse as land use, the initiative system, National Popular Vote, and voting rights.
She recently helped edit and write More Power than We Knew, a History of the League of Women Voters 1920-2012, in honor of the 100th anniversary of women's suffrage in Oregon. Originally from Pennsylvania, Marge had a twenty-year teaching career in Rhode Island, Delaware, Switzerland, and South Carolina before moving to Oregon in 1995.

Lawyer, author, ethicist John Frohnmayer's views on the First Amendment first captured national attention when he served as Chairman of the National Endowment for the Arts during the first Bush Administration.
He graduated from Stanford University with a B.A. in American History. While a Rockefeller Fellow at the Union Theological Seminary in New York, he studied voice with Julliard professor Dolf Swing. John received his Masters degree in Christian Ethics from the University of Chicago, and graduated from the University of Oregon School of Law where he was Editor-In-Chief of the Law Review in 1972. He practiced as a trial lawyer in Oregon and Montana.
John served in the US Navy from 1966-1969 and, along with various Vietnam service medals, received the Navy Commendation Medal for bravery in attempting to save a drowning Marine. The People for the American Way honored John with its first National First Amendment Award in 1992, the Governor of Oregon recognized him for excellence in public service with the Governor's Arts Award in 1993, and the Montana Library Association awarded him its Intellectual Freedom Award in 1997. He received an Oregon Literary Arts Award for his musical comedy SPIN, produced in 2008 by Oregon State University.
John entered the race for the U.S. Senate in Oregon as an Independent candidate in 2008 (a fool's errand), and is an award winning (AP, 2009) weekly commentator for KLCC public radio. He is a dedicated rower with the Corvallis Rowing Club, and won Gold medals at the National Masters Rowing Competition in 2006, 2009 and 2012, the Canadian National Championship in 2007 and 2014, the Head of the Charles International Competition in 2009 and 2015 and Northwest Regionals multiple times.
John continues to speak, as he has at over 100 Universities and Colleges, on issues of art, constitutional law, ethics, creativity and leadership. He is a thought leader on topics as widely diverse as re-inventing government and sports leadership. John has served as Chair of Oregon Humanities, the state affiliate of the National Endowment for the Humanities, and as such is on the forefront of programs to promote civility and understanding differences.He has two sons, Jason, a diplomat, and Aaron, an art teacher and coach.

Lilisa Hall has more than 25 years of corporate and nonprofit sector experience in strategic planning, communications and alignment, community affairs and engagement, corporate philanthropy, and nonprofit organizational management. She has served as director of community affairs and strategic partnerships, managed global communications and was executive director for two corporate foundations.
She currently leads Nonprofit Association of Oregon's membership, communications and advancement portfolio. Lilisa is an active community leader and has served on numerous nonprofit boards and led committees for CEO search, human resources, CEO compensation, development, membership and equity, diversity and inclusion. Lilisa holds degrees in business administration and English Literature and is a Senior Fellow of the American Leadership Forum of Oregon.

Jim Scherzinger, Treasurer
Jim Scherzinger retired as the Dept of Human Services (DHS) Chief Operations Officer in March 2016, where he served since 2011. He had also served as interim Deputy Director for the agency. Jim began his career with DHS in 2006 as Chief Financial Officer. Prior to coming to DHS, Jim served 20 years, 14 years as director, in the Legislative Revenue Office; a nonpartisan office in the Oregon Legislature that is the staff to the House and Senate Revenue and School Finance Committees.
In 1998 he moved to Portland Public Schools as chief financial officer and was appointed superintendent in June 2001 before retiring in June 2004. Jim is a senior fellow of the American Leadership Forum of Oregon and has served on the ALF board as well as being a long-time member of the board of directors for Neighborhood House, a non-profit organization that assists low-income, recent immigrant and other vulnerable people living in the greater Portland area.

Gary lives outside of Gates, Oregon with his wife Nancy. Graduating in 1968 from Lewis and Clark College in Portland with a Bachelor's degree in speech communication, he started his career as a high school teacher working in the disciplines of speech, drama, and music. In 1975 he chose to start his own business. He is the owner and operator for the last 41 years of Swanson Stained Glass Studio, one of the oldest studios in the State of Oregon.
Gary has believed in volunteer service to his community from the time he was a high school student. He currently serves in a continuing role (33 years) as the volunteer Fire Chief for the Gates Fire District. Gary has also served on the executive council for the area 911 PSAP center, and serves on several small corporate boards of directors. Gary is a graduate of both the Ford family Community Leadership Program, and a Senior Fellow with the American Leadership Forum (ALF) of Oregon.

Kim taught from 2000-2010 at the Harvard Kennedy School before joining PSU as the Academic Director of the Center for Women, Politics and Policy. She teaches courses on American politics, including courses on race, gender, immigration, and social movements. Her current research focuses on black-immigrant relations and political coalition building.
She published her first book Mark One or More: Civil Rights in Multiracial America (University of Michigan Press) in 2006. In 2007, Kim was appointed to the U.S. Census Advisory Committee for the African American Population. In 2008 she was a fellow at the Radcliffe Institute for Advanced Study. Kim was born and raised in Oakland, California. She earned her B.A. from the University of California at Berkeley and her M.A. and Ph.D. from Cornell University. In between degrees she lived in London, Paris, Barcelona, Alaska, and New York City doing odd jobs. Kim and her husband, Mingus, are the parents of two young sons, Langston (6) and Coltrane (5).
National Advisory Council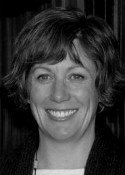 Jennie is a senior fellow in the Legislative Management Program at the National Conference of State Legislatures, where she directs Election Programs. She focuses on the areas of elections administration, initiative and referendum, campaign finance reform, and term limits. She has authored numerous magazine articles and book chapters on these subjects, and staffed NCSL's Initiative & Referendum Reform and Elections Reform Task Forces. She speaks frequently on these issues to legislatures and other groups, and is a trusted source for the local and national media.
Prior to joining NCSL, Jennie taught English as a second language at the Universities of Colorado and Kansas, and worked for the Miami-based Leadership Center of the Americas, a USAID-funded program that provided training in leadership and democratic action skills for college students from Latin America and the Caribbean. She holds a bachelor's degree in political science and Latin American studies and a master's degree in linguistics, both from the University of Kansas.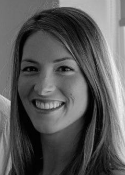 Jessie served as Healthy Democracy's Program Director from June 2015 to July 2017, during which time she coordinated a revamp of HD's Citizens' Initiative Review process and managed four CIRs in four states. She is currently studying law at the University of Virginia.
Prior to joining Healthy Democracy, she helped stakeholder groups find policy agreement at Oregon Consensus and the National Policy Consensus Center. She received acclaim from Governor John Kitzhaber for her work to further public policy collaboration in Oregon.
Jessie holds an M.S. in Conflict and Dispute Resolution from the University of Oregon School of Law, an M.S. in Biological Sciences from the University of Rhode Island, and a B.S. in Marine and Freshwater Biology from the University of Texas at Austin.
Jessie hails from Denton, Texas, and performs improv comedy in her spare time.
Twitter: @jessie_conover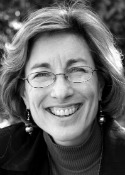 Anne has deep leadership experience across school systems, nonprofits, government organizations, and business. She spent the first 20 years of her career focused on PreK-12 public education, first as an aide, then as a teacher, a staff developer, a program director, and ultimately an assistant superintendent in Charlotte Mecklenburg Schools, with leadership responsibilities for PreK-12 curriculum, instruction, and professional development initiatives.
She brought that expertise with her into the nonprofit sector, facilitating hundreds of community and organization collaboration efforts in her nine years as Executive Director of the Lee Institute, a Charlotte, North Carolina–based nonprofit organization dedicated to encouraging collaboration, problem solving, and strategic planning for individuals, civic organizations, and community efforts. She also led the Charlotte Region Chapter of the American Leadership Forum (ALF) while at the Lee Institute.
Anne moved to Oregon to join the Northwest Evaluation Association (NWEA), where she served as Vice President of Professional Development.  Following that, Anne served as Chief Strategy Officer for the Santa Cruz, California–based New Teacher Center (NTC), a national organization dedicated to improving student learning by accelerating the effectiveness of new teachers, experienced teachers, and school leaders.
Anne has co-authored Creating the Thoughtful Classroom, and is a major contributor to ALF's Everything We Know About Leadership: Is Less Than We Still Have To Learn.  Anne has written numerous articles, blogs, and journal articles. She is an accomplished keynote speaker and presenter on formative assessment, evidence driven decision making, the power of teaching, and creating thoughtful classrooms.
Anne is back in Oregon currently serving as the interim CEO of Planned Parenthood of the Columbia Willamette, based in Portland. She lives with her wife Tillie, and enjoys hiking, knitting, her dog Nikko, Pilates, the desert, the Northwest, politics, and family gatherings.