The Citizens' Initiative Review can travel! It has provided trustworthy information to voters on the coast of Finland and in the heart of the Swiss Alps, and it's always looking for its next international tour.

These projects put the CIR to the test. They were an incredible learning experience for Healthy Democracy, and their success showed us that the CIR – with adaptations – is effective anywhere there's a yes/no question on the ballot.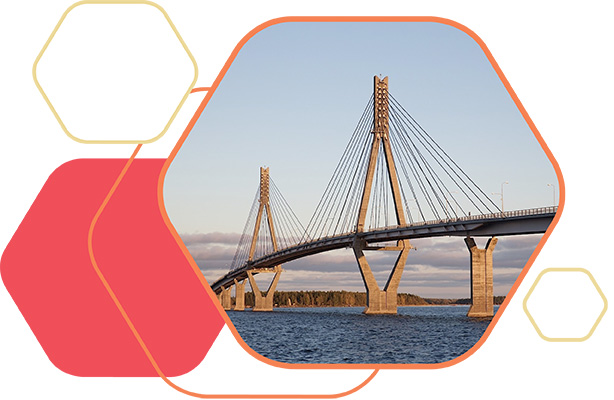 Finland
In spring 2019, the city of Korsholm/Mustasaari was faced with an existential choice: whether to merge with a larger neighboring municipality. The question was complex and contentious, involving questions about efficiency, local sovereignty, public services, and linguistic identity. Healthy Democracy trained and advised local coordinators of the PALO Project at the University of Turku, who ran an excellent bilingual process over two weekends. Find more details about the project on its Participedia page.
In one overview of the project, coordinator Maija Setälä wrote that "the CIR procedure showed its capacity to prompt critical thinking among deliberators with strong and conflicting opinions.
"Setälä and the PALO team have also written about the Korsholm project from a research perspective in multiple subsequent journalarticles.
Switzerland
Before it became part of the "Oregon System" of reforms in the early-1900s United States, the modern citizens' initiative was a Swiss invention. So it's only natural that an Oregonian update – the CIR – would find a second home back in Switzerland.
In fall 2019, the first pilot CIR in Switzerland was held in the town of Sion – selected from among residents of the local municipality but reviewing a national initiative related to housing policy. The landmark project was led by Nenad Stojanović and the Demoscan team at the University of Geneva, with materials adaptation, training, and in-person advising by Healthy Democracy staff. Find more details about the project on its Participedia page.
The project was well-covered by local and national media, with one of the news reports containing perhaps our favorite Panelist description of the CIR ever – they called the experience a "marvelous human adventure."
Demoscan continues to look for more opportunities to expand the CIR across Switzerland. In fall 2021, the team coordinated another CIR in the Canton of Geneva.